Many of us dream of owning our own home, but for pampered pooch Poppy, this dream became a reality when her owner Sarah Willacy, from Bury, built the dog her very own house under the stairs.
The family of four had long wanted a dog, but living in small flat made it impractical. When the family finally bought their dream home earlier this year, not only could they welcome Poppy the Jug (Jack Russell / Pug cross) into their family, but also give her a beautiful house of her own.
"We have always wanted a dog, our children especially! As we lived in a ground floor flat and knew it would be unfair to get one. We bought a new house 6 months ago. A HOUSE! We could give a Doggo a home!!!! STAIRS!!! We could make her, her own little home. So along came Poppy the Jug!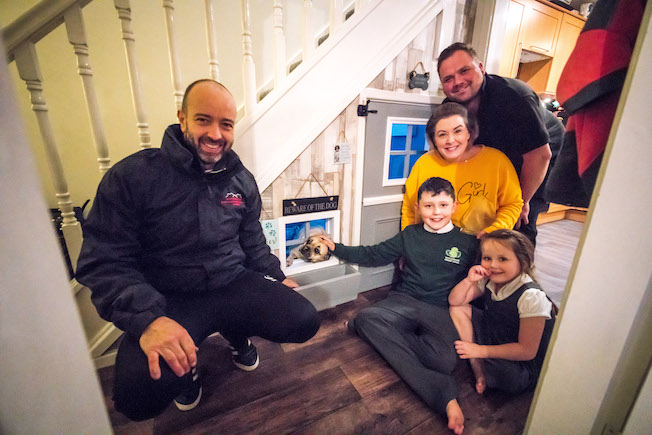 Sarah started with a drawing of her vision on a scrap of paper, and hired local builder Anthony Rooney of R-Build , to help turn her dream into a reality. Sarah then finished the decoration herself.
Complete with a pretty farmhouse door and a window flower box, Poppy's little house in a house gives the house-proud hound a place to relax when it all gets too much. Sarah explained: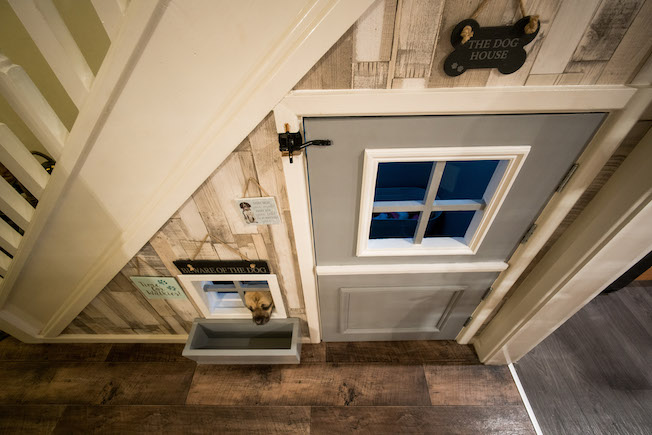 Inspired to start your own project?
You could get started on your own exciting project today with the help of an experienced tradesperson. See photos of their previous work and read reviews from their customers to find the right tradesperson for you.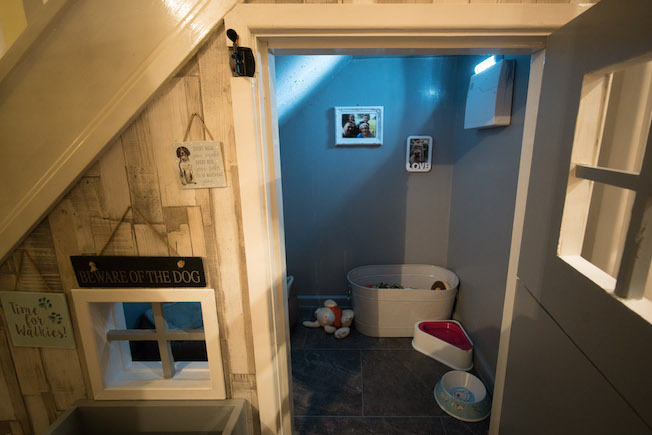 "At first people laughed and thought we were absolutely mad, but now when people come to see it they love it"
"With having young children, I think it's right for the dog to get away from all the noise and the stress and to be able to have a place of her own where she can go. She enjoys it in there just getting away from everybody, especially a four year old."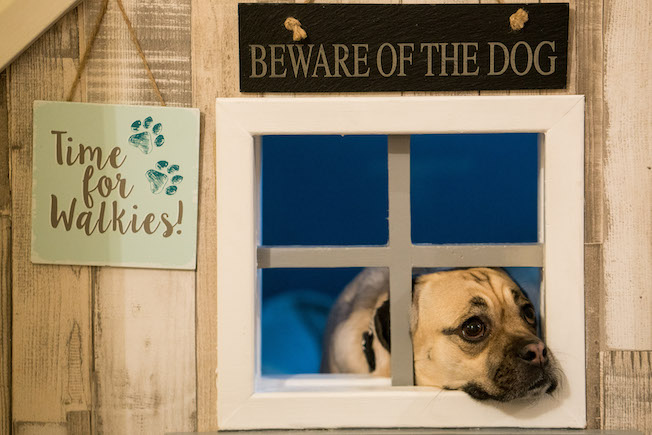 Sarah entered Poppy's house under the stairs into MyBuilder's 2018 MyRoom Award, and the public votes started building up.
"I was really really shocked, I never expected to get that many votes. We put it on and I told my husband that we had entered, I never expected to get that many," said Sarah.
Once the public had voted, the shortlisted entries went to the judging panel for the final verdict.
Judges Ryan Notz, Founder and CEO of MyBuilder, Melanie Lissack, creator of award winning blog Melanie Lissack Interiors and Jen Walshaw, creator of award winning blog Mum in the Madhouse carefully assessed each of the shortlisted entries for creativity, imagination and innovation, before deciding on Sarah's entry as the 2018 winner.
"It's really cute and a great way to not have a dog bed taking up floor space" said blogger Melanie, commenting on Sarah's entry.
"It is such a clever use of space and could also be transformed into a playhouse too" commented Jen.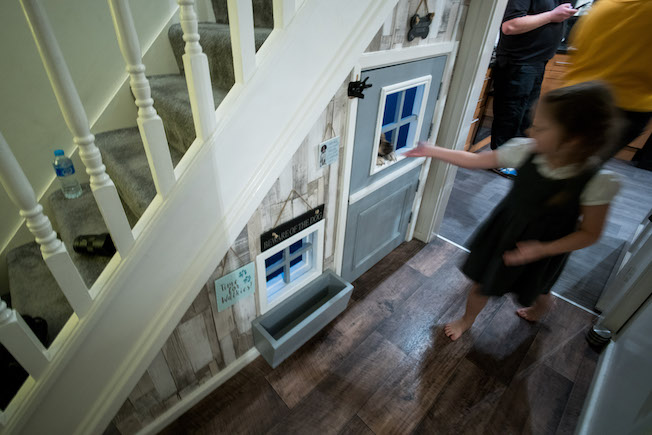 After discovering they had won the award, Sarah explained:
"We were away on holiday when we had the call to tell us we had won and we were really shocked. It made the holiday even better and we really needed that pick up at that time. It was perfect timing."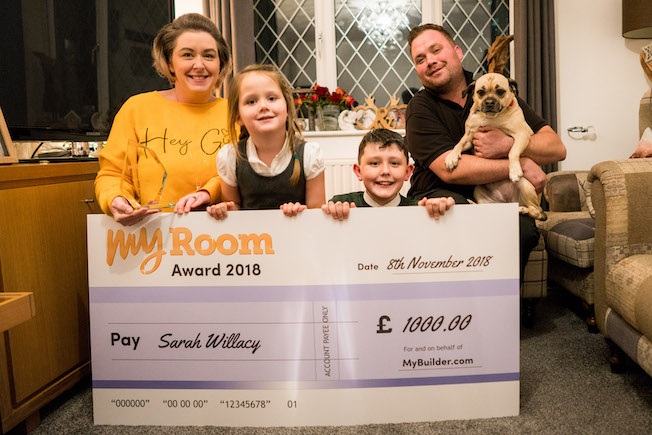 Having recently suffered a loss in the family, Sarah plans to use the prize money of £1,000 to have an extra special Christmas this year.
"This Christmas is going to be quite a hard Christmas because we just lost Grandma, so I think we are going to put it towards having a brilliant Christmas."
MyBuilder's MyRoom Award celebrates innovative, creative, inspiring or quirky uses of space in the homes of the UK.