It wasn't until Tristan Timberlake was born that his parents discovered their son had Down Syndrome, and it wasn't until he was older than they discovered his congenital heart disease, partial blindness, low muscle tone, and a host of other conditions that set him apart from other little boys. Tristan has been through various difficult surgeries, been seen by a host of doctors and medical specialists, and needs many features around the home to help him get by, but the result is a cheeky, charming character, who simply wants to play.
Unfortunately for Tristan and his family - dad, Luke, mum, Dannielle, and sister, Ophelia - the garden of their Milton Keynes home was in no state to play in. A mess of potholes, overgrown bushes, broken slabs and a badly-filled in pond, there was no chance of any child enjoying it, let alone a child like Tristan. As Luke put it in his entry: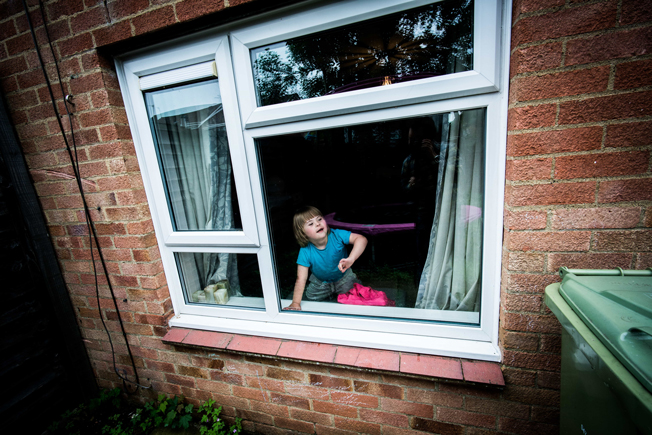 The garden is something that Tristan would genuinely benefit from. Somewhere where he could be secure and happy, and be able to play, without us constantly having to worry about his well-being. The garden that we have at the moment we are unable to really use in any capacity (even with supervision), because the nature of Tristan's vision, muscle tone, and abrupt onset fatigue, simply makes it too dangerous.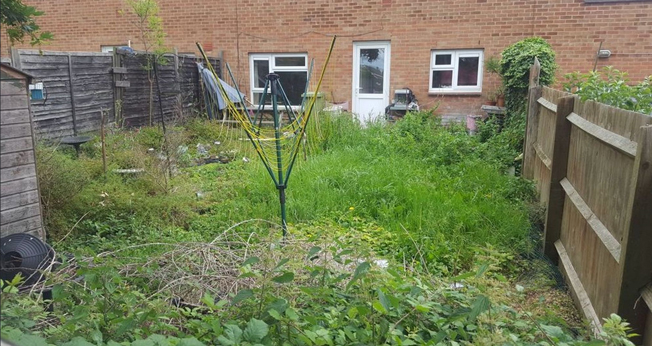 That's where MyBuilder's Magical Garden Makeover came in.
When Luke entered the competition with a passionate explanation of what the garden would mean for them, thousands of people joined the cause. In all, nearly 7,000 people voted for Tristan and his family as the worthiest winners of the makeover, and in the end, MyBuilder was delighted to choose the family as the overall winners from a host of deserving entries.
Inspired by the magical garden makeover?
You could get started on your own transformation today with the help of an experienced landscape gardener. See photos of their previous work and read reviews from their customers to find the right tradesperson for you.
Knowing we needed an expert tradesman to oversee the transformation, we got the help of Steve Morley of Hardscape, an experienced landscape gardener with a perfect feedback score on MyBuilder.com. Steve wrangled a team of hardworking volunteers - "wonderful people", as Steve put it, to help get the job done. "Getting people to help was easy for me," he told us. "It was 24 hours of phone calls and more than enough people offered to help, because they're guys that understand, and wanted to help people who need help. It's what we do."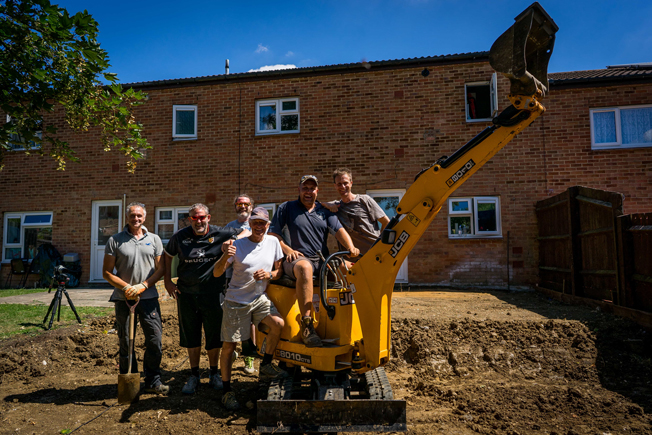 Clearing and leveling the garden was a simple job, but hard work - hours and hours of backbreaking digging, hauling wheelbarrows full of earth away from the site. With all the willing volunteers though, the garden began to take shape, and the team could start recreating it to a new plan, perfect for Tristan and his sister to enjoy.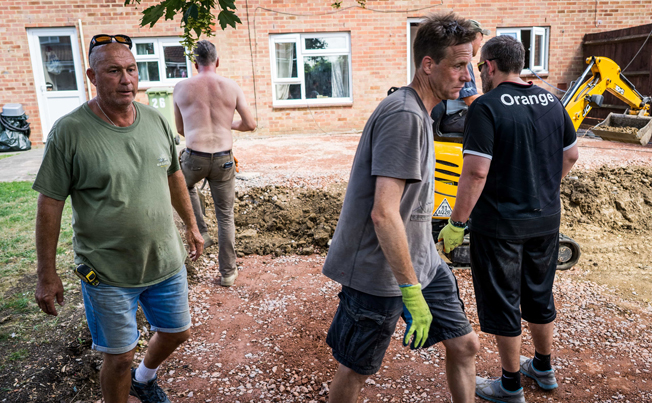 The garden now features a raised patio, low-maintenance artificial turf, flower borders and a chalkboard for the children to express themselves. It's a relaxed, enjoyable space where Tristan can play and his parents will know he is safe.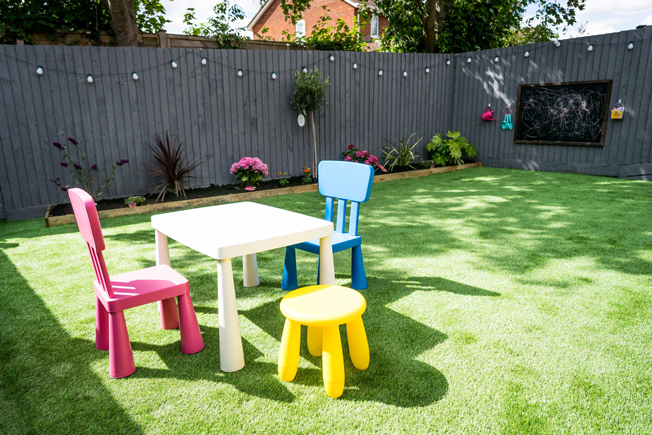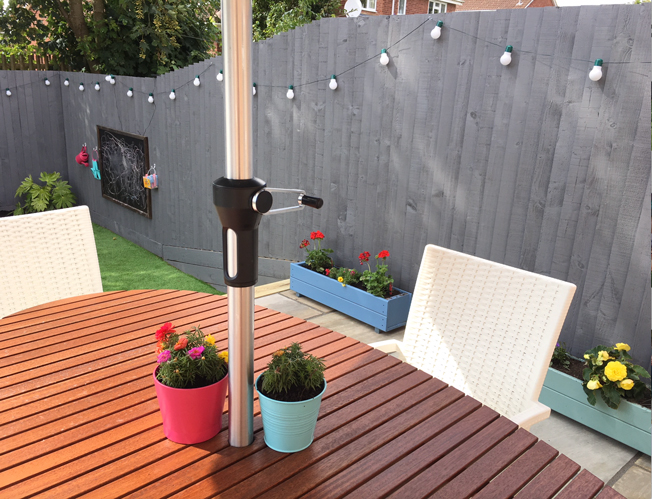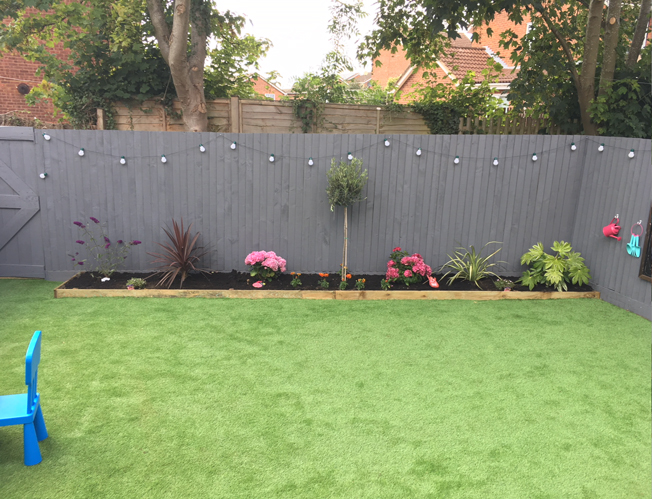 As Luke said:
We can let them play, because we know they're going to be safe out here. When we won, which we weren't expecting to do by a longshot, we were expecting to be happy with it, but if you'd got me to sit there and draw the perfect garden it it wouldn't have looked anything like this… Which isn't to say this isn't perfect - because that's exactly what this is.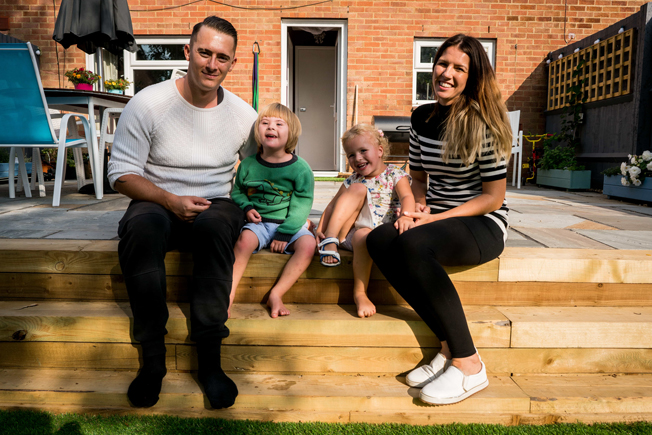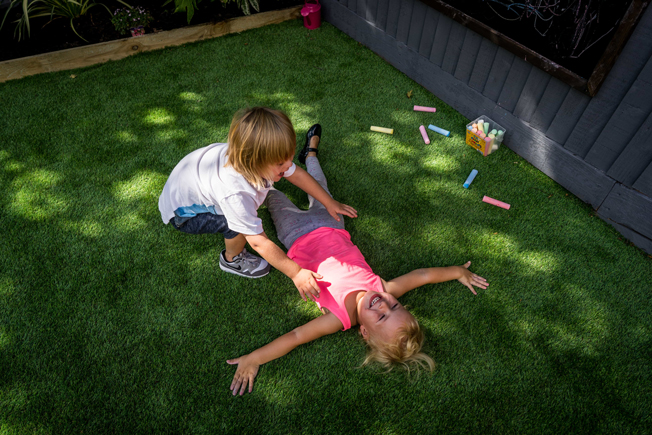 The makeover couldn't have happened without the help and donations of several other companies, least of all Dobbies Garden Centres, which donated all of the plants and flowers to the finished garden. Other firms which helped included Nuyard Paving and Fencing Centre, Chesham Fencing Supplies Ltd, ArtificialGrass-Direct.com, and WasteKing.