"
Within two months I had ten jobs. It's nice to know the leads are there when you need them.
Richard JohnsonMember since 2012Leeds
Apply to join
Everyday, thousands of tradesmen across the UK use MyBuilder.com to find and win work.
n
Thousands of jobs
We get thousands of jobs posted every week from homeowners needing quality tradesmen. We deliver job leads in more than 30 trade categories across the entire UK.
e
Low fees
We keep our fees as low as possible so you can run your business without spending a fortune on marketing costs. We work hard to give you a solid return on your money.
h
It's your reputation
You can't afford to ignore your online reputation. MyBuilder gives all your clients peace of mind, so you can convert more leads into work.
Like word-of-mouth, only better
At MyBuilder, we're fanatical about feedback. Feedback is the best way to communicate to new customers who you are and provide a trusted reputation. Homeowners can see on your MyBuilder profile exactly what previous customers have said about you and your work. Feedback is manually verified to make sure only genuine feedback is left, so homeowners have total trust in the system and in our tradesmen. The more feedback you get, the easier it is for you to win work and get even more jobs.
View all recent feedback
Why I started MyBuilder
I'm Ryan Notz, a former stonemason and roofer. I started MyBuilder.com back in 2004 because I wanted a better way to get work myself. I have first-hand experience of the difficulties tradesmen have in finding the right sort of jobs. That's why, with everything we do on MyBuilder.com I ask myself 'Would I use that?'
We believe in what we're doing and take pride in our work.
Read the MyBuilder founding story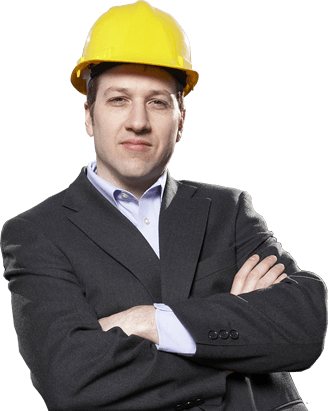 Taking pride in quality
Homeowners value quality workmanship and our job is to provide them with tradesmen who take pride in their work. We facilitate a direct relationship between skilled tradesmen and homeowners.
It's not for everyone
We can't help every tradesman get work. Not only is that impossible, it's also a bad idea. Our feedback system separates the wheat from the chaff, and in doing so helps the best tradesmen succeed.